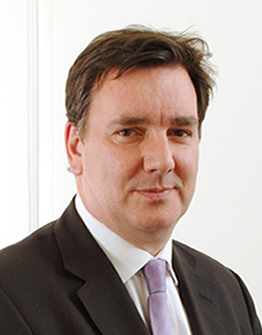 David Young is a Barrister at the Bar of England and Wales and was called to the Bar at The Middle Temple in 1986. He is a member of Red Lion Chambers in London, one of the leading criminal law Barristers' chambers in England, and chairs Red Lion Chambers International Practice Group. Full CV: www.redlionchambers.co.uk/david-young
In 2011 he was assigned as Lead Defence Counsel before the Special Tribunal for Lebanon (STL) in the Hague (OTP v. Ayyash and others), and since 2012 he has been based in the Hague leading a Defence team of international criminal law specialists, representing the interests of the Accused Assad Sabra. The accused are indicted for homicide and terrorism charges in relation to the assassination of Lebanon's former Prime Minister, Mr. Rafic Hariri. The STL is the first international tribunal of its kind to deal with terrorism as a distinct crime, and presides over the world's first contemporary international in absentia trial.
When practising in England he both defended and prosecuted. Between 2000 and 2010 he developed a substantial expertise defending in complex, high profile cases involving international terrorism, defending accused from countries such as: Afghanistan, Algeria, Pakistan and Sri Lanka.
Appointments: The Bar European Committee (2003-2007), The Criminal Bar Association Committee (2007-2010), The English Bar Council's International Committee (2008-2010), and the Bar Human Rights Committee (2016). In 2016, he was elected to the new International Criminal Court Bar Association (ICCBA) Executive Committee.
He is the author of an English criminal law textbook that contains the first chapter to be published on abuse of process in international criminal law.