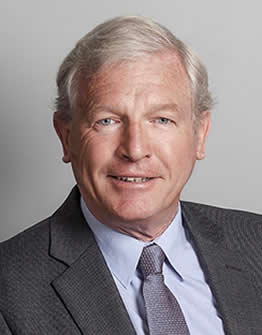 David Hooper Q.C. is an independent English Barrister with extensive experience of representing accused before international Tribunals and Courts. He is President of the International Criminal Court Bar Association (ICCBA).
His main area of practice over the past 20 years has been in international criminal law. He was lead defence counsel before the International Tribunal for Rwanda (ICTR) in the case of Andre Rwamakuba, a Minister in the 1994 Rwandan Government, and later for Father Nsengimana, a Catholic priest accused of genocide. He was court appointed counsel at the ICTY to Vojislav Seselj, accused of 'hate speech'.
Since 2007, David Hooper has been at the forefront of cases affecting the developing jurisprudence at the International Criminal Court, firstly as lead counsel in the case of Germain Katanga, presently in its reparations phase and, secondly, the Kenya case of William Ruto, 'stayed' at the conclusion of the prosecution case for lack of evidence.
David Hooper is a member of the Bar of England and Wales, with chambers at 25 Bedford Row, London and is a Queen's Counsel.