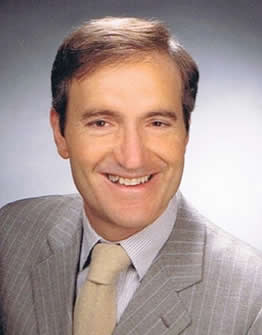 Prof. Andrea R. Castaldo has been a practicing lawyer of the Naples Bar since 1984, admitted to the Higher Courts since 1998. He founded and currently manages two international law firms located in Naples and Milan. In December 2004, he opened a new office in Munich. He is a partner of several law firms located in Montevideo (Uruguay), Munich (Germany), Buenos Aires (Argentina), Rome (Italy), Madrid and Barcelona (Spain), and Naples (Italy).
In the practice area, Andrea R. Castaldo is one of the major Italian consultants for economic crimes, money laundering and is an expert in environmental law. He has been heard as expert by the Senate of the Republic (Italy) on money laundering issues. He has worked as legal consultant of the Internal Affairs Bureau of the Republic of San Marino, and as legal advisor to the Italian broadcasting network RAI (Radio Televisione Italiana). He operates in the national and international business community, specialising in corporate liability and the development and monitoring of compliance programmes and ethical codes. He is a legal advisor to Entrepreneurial Associations, the National Bar Council and the National Registry of Certified Accountants, and provides legal training courses for professionals. Finally, he is a legal advisor to several Italian Banking Groups.
From the academic perspective, Andrea R. Castaldo is Professor of Criminal Law and Economic Criminal Law at the Law School of University of Salerno. Since 2009, he has been lecturer in Criminal Law of Economics at the Master Course of Luiss "Guido Carli" University (Rome). Since 2010, he has coordinated the Criminal Law courses and researches at the Doctorate School of University of Salerno. Since 2012, he has been a Research Professor on International Criminal Law of Economics at Miami International University. Since 2015, he has been nominated honorary academic member at the Law School of Catholic University of Montevideo (Uruguay). He is a Management Committee's member of the Specialisation School for Legal Professions at the Law School of University of Salerno.
Prof. Andrea R. Castaldo organizes and directs national and international seminars and conferences, such as an annual advanced course in Criminal Law, with the partnership of national and international bodies. Over the last three years, he has attended, as lecturer, more than 100 international and national seminars and conferences, particularly on anti briberies policies, money laundering and organized crime subjects. He has written more than 80 scientific papers published in Italian, German, English, Spanish and Portuguese, and several books on criminal law. He regularly contributes to the national financial daily newspaper "Il Sole 24 ore" on criminal legislation.