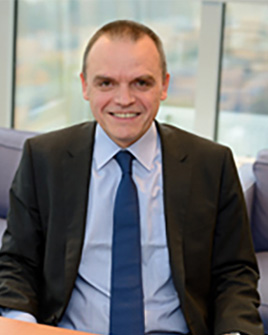 Frédéric Baab was appointed National Member for France at Eurojust on 20 October 2014. Mr Baab is Chair of the Eurojust Counter-Terrorism Team since November 2017.
A specialist in international judicial cooperation, Mr Baab began his judicial career as Deputy Public Prosecutor and then Investigating Judge, and joined the Ministry of Justice in 2001, specialising in the follow-up of negotiations with the European Union, before being named French Liaison Magistrate to the German Ministry of Justice in Berlin in 2003.
In 2007, Mr Baab was appointed to the French Permanent Representation in Brussels in preparation for the French Presidency of the European Union, charged with negotiating the Council Decision on the strengthening of Eurojust of 2008. He served then as President of the Court of First Instance of Dunkerque for 3 years.
Mr Baab rejoined the Ministry of Justice in 2013 as diplomatic counsellor in the Cabinet of H.E. Christiane Taubira, the Minister of Justice, until his appointment to Eurojust.